walk 1 - standing stone from trentabank ...
Length: 3 miles
Grade: Moderate
Highlights: Standing Stone, Ferriser Farm
Best time of year: Winter


The walk detailed on this page is one of the numbered and waymarked circular routes starting from the Visitor Centre where there are facilities including a Ranger Centre, a food bar, car parking, a picnic area and toilets. There are good paths for most of the walk so it is ideal for winter conditions. To follow the route turn right out of the Visitor Centre, past the entrance and along the easy access path past the picnic area on your right, before turning to the right and heading uphill in the direction of Shutlingsloe, 'The Cheshire Matterhorn'.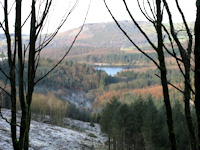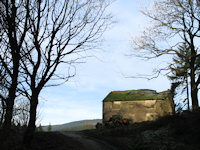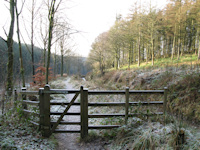 It is all uphill walking for a short distance following the route towards Shutlingsloe. On reaching a four way junction turn right still heading uphill through the trees before the path to Shutlingsloe turns off to the right on the edge of High Moor. At this point carry straight on and before long you will reach the ruins of Ferriser Farm. There are only gated stiles like those shown above on this route making it an ideal walk for dogs.


After passing Ferriser Farm the path leads to the Standing Stone area of the forest, just before you reach the road turn left to head back downhill following signs for Trentabank. The path runs alongside the road through the forest before crossing it twice and following the route will eventually bring you back to the Visitor Centre, with a popular short detour to look at the Heronry and Trentabank Reservoir.